Annunciato sulle pagine di Dengeki Playstation il nuovo progetto di Nippon Ichi, Hakoniwa Company Works, uno strategico con elementi di crafting per PS4 che verrà rilasciato il 13 luglio in Giappone.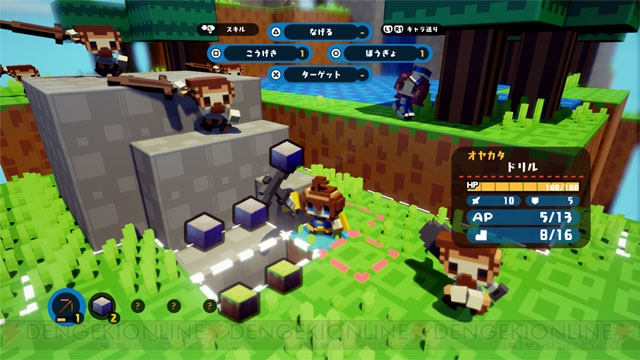 http://dengekionline...01/492/1492627/



The new game teased by Nippon Ichi Software earlier this week is a simulation RPG called Hakoniwa Company Works for PlayStation 4, the latest issue of Dengeki PlayStation reveals. It will launch on July 13 in Japan for 6,980 yen.

 

In addition to character training elements, there are also crafting elements such as terrain destruction, material gathering, and building construction.

 

The game is set in "Cloud's End," a world filled with countless islands in the sky. Each island has its own original culture. You'll become part of a "company" that connects the islands by taking on various requests.

Revealed in the magazine is a character named Meme Kazamidori (voiced by Shuka Saito), a cheerful and positive girl who once belonged to a famous company and supports the protagonist.

 

Characters have jobs (classes), and it will be necessary to use the right characters at the right times. For example, there will be characters that are better in battle, characters that are better at excavation, and so on.

By gathering materials and blocks, you can craft buildings and furniture. Depending on the type of building and its interior, you can strengthen the characters that live inside.

 

The game also features an "Drawing" system that lets you create things as you want them to appear.

 

First-print copies of Hakoniwa Company Works will include 100 parts for use in the "Drawing" system, as well as Nippon Ichi Software characters such as Flonne (Disgaea), Chelka (The Witch and the Hundred Knight 2Yomawari: Night Alone.
http://gematsu.com/2...mpany-works-ps4
Teaser: