*: Lee Brown e' una perla di Tuttosport.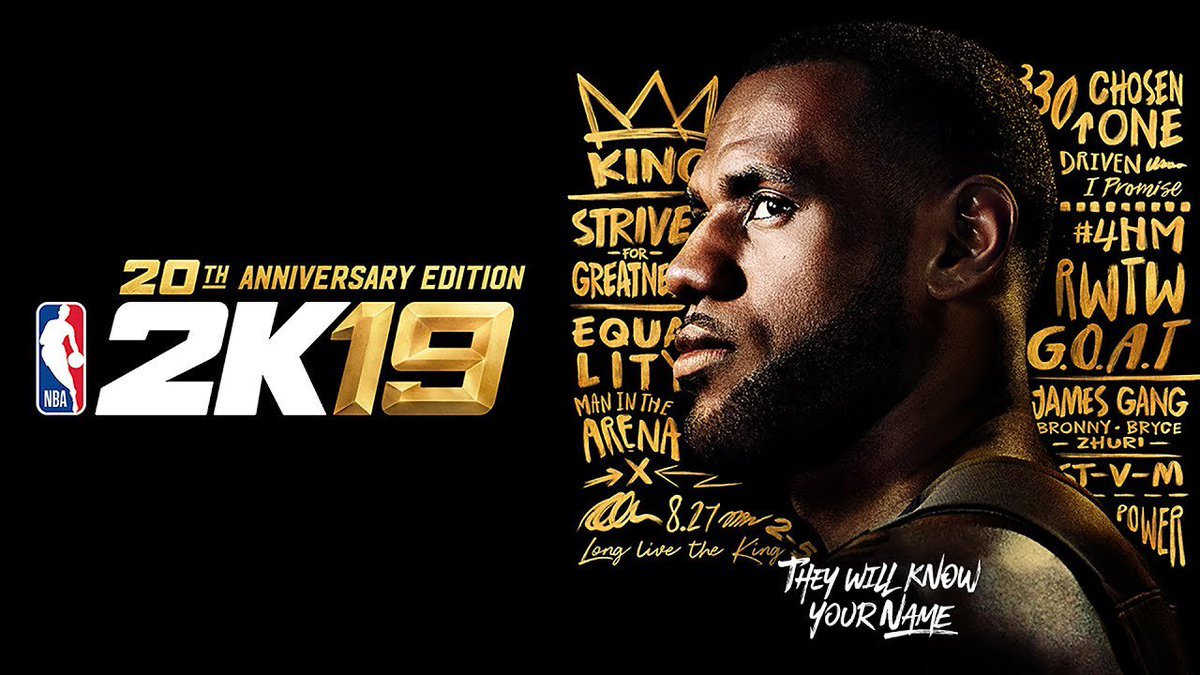 NBA 2K19 is official. The game will launch in September for Switch, and depending on which version you buy, you'll have a chance to play it a few days early.
LeBron James will star on this year's cover. 2K wanted to partner "with the most iconic athlete of this generation" to celebrate developer Visual Concept's 30th anniversary, VP of marketing Alfie Brody said.
Those who purchase the NBA 2K19 20th Anniversary Edition will receive the game four days early, beginning on September 7. It includes the following digital items:
– 100,000 Virtual Currency;
– 50,000 MyTEAM points;
– 20 MyTEAM League Packs (delivered one a week);
– Sapphire LeBron James MyTEAM Card;
– 10 MyTEAM Heat Check Packs (delivered one a week beginning at the start of the NBA season);
– 5 LeBron-themed murals for MyCOURT;
– LeBron MyCOURT design;
– King's Collection – Nike LeBron apparel & footwear (25 pairs!).
And these physical items:
– LeBron NBA 2K19 poster
– NBA 2K sticker sheet
– Custom Wristband featuring LeBron's chosen words
The NBA 2K19 20th Anniversary Edition will be available September 7 for $99.99. You'll be able to purchase the standard game on September 11 for $59.99.
Link Amazon.com: https://www.amazon.c.../dp/B07DHZSHVP/
Modificata da TangorFopper, 05 June 2018 - 02:06 PM.