The idea of socially sharing pictures and videos of your games was something many were taken aback by, as aside from the scores of Youtube celebrities doing the rounds with their over-inflated (and occasionally worthwhile) commentaries on games, does the average gamer really want to do the same? A quick ask around of how many of you regularly watch the 'Live on Playstation' app will confirm just how well that's been received.
For the images themselves, you're restricted to posting them on Facebook or Twitter, when all you may have wanted to do is have something like the above screenshot as a wallpaper or to email to a friend.
Why not let us upload these to a section of Sony's website accessible only through login, so as to retain the high quality file size and not clog up your friends Facebook feeds when you want to create a library of awesome stills?
9. Turn Off The Controller Light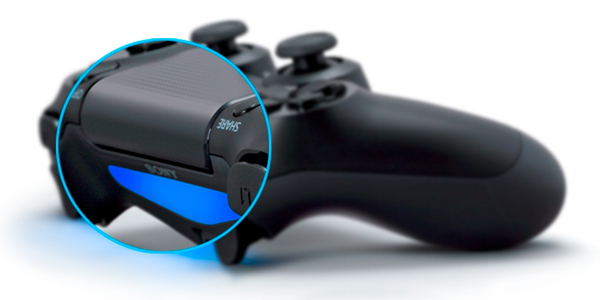 Sony
Something that's been asked for from day one, purely out of the bewildering addition of the feature in the first place. The Dualshock 4's light bar is utterly pointless, and although Sony gave us the option to reduce the brightness of the thing, it's still not enough, and remains a source of drain on an already pathetic battery life.
Not a single game has been able to find a use for this that's worth writing home about – the nearest is probably GTA V's flashing sirens – as in 100% of cases who's actually looking at their controller instead of the screen?
The light adds nothing, and in the rare case that it could, a simple prompt from a developer as you boot up one of their titles to consider turning it back on would work a treat. Until then though, let us turn it off.
8. Revamp The PS Store
Sony
The Playstation Store has covered a certain amount of distance when it comes to improving on the original all-blue tiled interface, but what's available right now still doesn't do a great job of telling you what's out on any given day, on the horizon or what might be recommended.
Take the re-release of Resident Evil. It dropped last week, but would you know that when looking on the store homepage on the day of release? Nope, instead you had to manually search for it, same as when Abe's Odyssey: New n' Tasty came out.
There's also the existence of multi-buys and package deals, where say you buy something like Hotline Miami, you're presented with three different versions (PS4, PS3 and PSP) all downloading at once, yet to anyone new to the console they'd be baffled as to what's going on, and which they need to choose.
Throw in the fact that redeeming codes occasionally gives you the 'Continue Shopping' screen instead of auto-downloading after activating them, and a general feeling of "Is this what I'm supposed to be doing?" settles in far more than it should.
7. Main Menu Customisation
Sony
For some reason both the PS4 and Xbox One decided to do away with the customisation options seen on the 360 and PS3, a major blow when you consider the latter was actually open to downloading any custom theme through the XMB's Internet Explorer app, giving you unique user-designed icons along with a wallpaper to boot.
Maybe Sony wanted a more unified look for the new system, and even though in the last few updates they've added the ability to re-colour the base background of your system, for anything fancier you either have to buy a theme from the Store or use one of the game-specific ones.
Where's the option to just nab a wallpaper from your PC/Mac, or use the Internet Explorer app to grab something from directly inside the PS4 – or even use one of the images you've taken yourself through the Share button? It's one of those features that feels like it just should already be there, but sadly isn't.
6. DLNA Support
Plex
DLNA (or Digital Living Network Alliance if you're feeling a bit Star Trek-y) is the name given to the function of sharing something like your home PC's library of media with another output.
It was something that Sony patched into the PS3 over the years, but somehow it's completely missing from the PS4 so far. The reason, assumedly, is to force you into using Sony's Unlimited apps for both music and video, instead of being able to watch something you already own elsewhere.
Maybe that's good business, but it's also bad customer policy, especially when the feature existed beforehand. There's rumours this year that this is coming in a future update, but as of now the PS4's media capabilities are below even that of the PSP.
5. Pause-Resume Functionality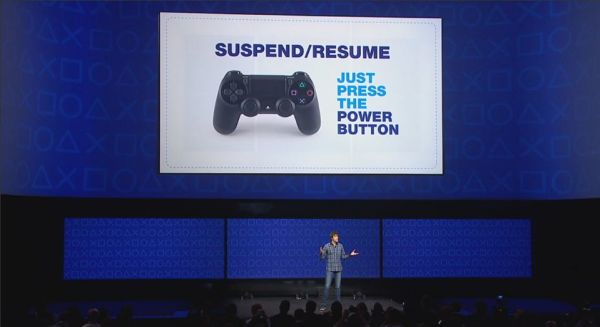 Edgygamer.com
The ability to pause and resume content within a few seconds of booting up the system is something that the new consoles were sold on from the get-go, and although you can switch between a selection of apps from within the PS4's interface (like going from a game to a video streaming app and back again) if you power down the system there's no way to hop back into the content from where you were.
This was actually a feature Sony seemed to have down pretty well with their disastrous original PSP, with their UMD discs being able to pause something even as processor-heavy as Pursuit Force or Daxter whenever you needed, booting it back up later on.
Why this hasn't been included yet is something users wonder on a near-daily basis, as it would help immensely with whenever real life gets in the way of a good ol' gaming session and there's no checkpoint in sight, yet it remains exclusively on the 'coming soon' list.
10 Crucial PS4 Features Sony Must Implement In 2015
4. Dashboard Navigation And Sorting
Sony
So far the whopping great touchpad at the centre of the controller hasn't been used for anything remotely worthwhile, with most developers instead mapping it to, well, a map, or having both halves of it represent what used to be 'Start' and 'Select' buttons.
The PS4's dashboard needs a shakeup, and a much bigger one than the last edition that saw Sony simply extend that long list of recently-accessed tiles that are just plain bad to sift through.
What we need is the option to put titles in folders, as well as 'pinning' certain games to a front-end menu, as oppose to this weird take on the PS3's XMB where everything is doubled up. Add in support for the touchpad to provide laptop-style shortcuts depending on which of its four corners you're pressing down, and that takes care of having instant-access to things like settings or hard drive maintenance.
3. Run Video Content From USB
Sony
Although you're free to transfer saves and photos you've taken in-game to USB, you can't do the same in reverse when it comes to movies, although Sony finally added music playback in the last major update.
Again this ties into the DLNA point as it seems Sony would prefer you use their first-party services, but the problem remains that their Unlimited app isn't anywhere near streamlined or recognised as preferable over pretty much any alternative.
New app Plex is achingly close to what needs to be implemented in an official capacity, but even that is relegated to streaming TV shows and movies, as oppose to letting you pull your picture library into the console's dash, or doing something more game-specific like for example, assigning a songs to a wrestler's entrances in WWE 2K15.
Little Big Planet 3 is something that looks to be perfect for media synchronisation too, and would surely take off in a much bigger way if Sony could shake hands with other devices like they did in the past. Right now, for all the talk of the newer systems being hubs for 'all your entertainment', this is one hell of a roadblock on an otherwise easily-attained goal.
2. Full Back Catalogue Library Migration
Warner Bros.
It's like that one thing coming no one wants to admit; the all-digital shelf-emptying future – a total collector's nightmare of tiled interfaces and nothing physical to show for all their cash except a special edition bust of Mortal Kombat's Kitana collecting dust forevermore.
Sony's answer to this takeover is Playstation Now, their 'Netflix-for-games' streaming service that initially had shocking prices up front and still has a weird delay both in control and resolution when playing. However if this sort of thing really is an inevitability, what are you going to do with all your PS1, PS2 and PS3 games?
With no backwards compatibility on the hardware side – presumedly because they expect you to re-buy everything again – this would be a pretty big slap in the face to the fans that have stuck by them over the years. Going forward there should be some way of authenticating your discs under your account, to them redeem online store credit for the digital versions, although how Sony make sure you then can't sell them on is something left up to the experts.
Still, for such a premise to be remotely alluring there needs to be a way of converting everything that's propping up the walls into your own streamlined instant-access catalogue of Sony-based goodness.
1. Easy Access To Trophies – Better Home Button Use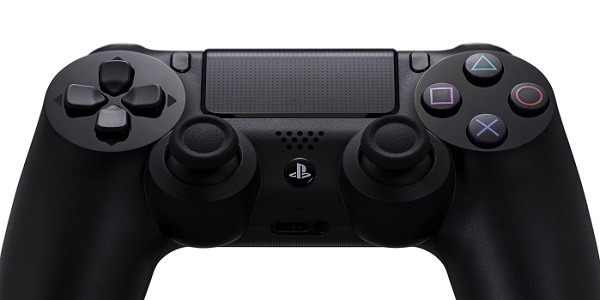 Sony

The last firmware update saw Sony add the option to hit the home button to get a better view on something like a friend joining a party, for example, but one thing Sony (and Microsoft too, if you're not a fan of Snapping anything) haven't nailed is their supplementary Trophy (Achievement) support.

These little extra reasons to keep going through your favourite games were what helped the Xbox 360 excel to a whole other level of game-appreciation, and Sony followed suit, adding the exact same functionality as a way to keep people playing.

This generation though they've all but been forgotten, with the PS4's interface for Trophies being buried in the dashboard, and requiring a loading screen to boot up when you find it. An option to set the double-tap of your home button to a variety of things other than just app-switching would be incredibly helpful, and if one of those was to bring up a constantly-synched trophy list, it would go a long way to restoring that sense of replayability everyone had in the past.

 

 

 

10. Website Photo Uploads/Private Sharing