Beh, esce questo mese e mancava un thread dedicato.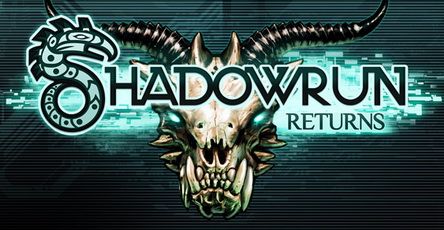 Pagina Kickstarter: http://www.kickstart...adowrun-returns
Sito ufficiale http://harebrained-s....com/shadowrun/
Data di uscita: 26 giugno


What is Shadowrun Returns?
Shadowrun Returns is a graphically-rich, single player, turn-based tactical RPG (for PC, Mac, and Apple & Android tablets) that takes place in a cyberpunk future where magic has returned, awakening creatures of myth.

Created by Jordan Weisman almost 25 years ago, Shadowrun is a dynamic gaming world beloved by thousands around the globe. It's origin story mashes-up the dystopian cyberpunk future of Blade Runner with the high-fantasy creatures of The Lord of the Rings to produce iconic characters, environments, and situations. With painterly 2D environments providing a rich backdrop to the action and 3D characters allowing for smooth animations, Shadowrun Returns brings this popular setting back to electronic gaming.

As Shadowrun Returns begins, a woman named Jessica Watts approaches you for help. Her brother Sam, your old friend, has been murdered. You're the only one she can trust and she begs you to come to Seattle to figure out what happened. You meet Mitch Macklusky, a Lone Star detective who is immediately antagonistic. From there you find out that there's been a series of murders; these people have all been found with organs cut out. You begin solving Sam's murder, but as you dig into that, more and more unravels, and the mystery expands from the lowest echelons of society, like the biker gangs, all the way up to the dynastic control of one of the largest megacorporations.