Producer:
Koei Tecmo
Developer:
Gust
Releases:
28 giugno 2012 (jap)
Info varie:
The official name for Gust's Project A14 has been revealed in Dengeki PlayStation this week to be Asha no Atelier, or Atelier Asha.

The magazine reveals two characters: Asha Artool (voiced by Marina Inoue) and Nio Artool (voiced by Mariya Ise). At the game's unveiling last week, Gust announced the voice actresses, but did not share the character names or the new character designer. Dengeki reveals the designer to be Hidari (known for the Fractal anime).

Nio is Asha's little sister. Nio has gone missing, leaving Asha lonely. Just as she has come to grips with her sadness, Asha discovers some traces of her sister and comes to believe that she is alive somewhere. Asha heads out her journey.

Dengeki mentions one new gameplay system, the "Connecting Memories" system. As Asha progresses on her search for her sister, all the various happenings will be recorded in a journal. As she reviews these journal entries, she will grow.

The game will have a command battle system with a newly added "cost" element. Enemy position is a central element to strategy, as it seems that attacking more distant enemies will require additional cost.

Atelier Asha will be released on June 28.

Gust has been improving its 3D modeling work with each Atelier series release. For Atelier Ayesha, in development for PlayStation 3 release this June, Gust's 3D tech promises to be better than ever, with more detail, motion and facial expressions. Gust will even be making the switch to full 3D models for event scenes.

In addition to the tech talk, Famitsu's first report on the game this week has some gameplay details:

The Connect the Memories system that we mentioned in our Dengeki writeup is said to be an evolved version of the Development System from Atelier Meruru. It will be more closely tied into the story.

Also mentioned yesterday, the game's battle system has a "cost" element. Depending on the cost of the move you make, your character's turn order will change. The battle system also adds a time element.

One of the concepts for the game is "image change." While Gust believes that it could take the same direction and be well received to an extent, this would do gradual harm to the series. So, they're trying out a different approach. They're hoping to make a pure fantasy Atelier game, and promise to offer a new type of enjoyment.

We'll likely get a first look at Atelier Ayesha either tomorrow or later in the week, so be sure and check back!

More details about Atelier Ayesha: Alchemist of the Ground of Dusk are coming out and the game won't have a time limit like other Atelier titles. The goal of this game is to reunite Ayesha Altuge with her younger sister Nio who went missing while gathering herbs. Atelier Ayesha takes place in a new world separate from the Arland saga where the art of alchemy is out of style. Most people forgot about it and Ayesha lives in an ever changing world.

Speaking of changes, Gust revised the cost turn battle system for Atelier Ayesha. In Atelier Meruru, players can shift the turn order by using different attacks. Atelier Ayesha still incorporates this mechanic and adds enemy range to the mix. You can move Ayesha and other party members closer (or further away) from enemies, but moving alters the turn order too

The lonely lead character in Atelier Ayesha, is on a quest to find her missing sister who she spots in the ruins. Ayesha won't adventure alone for long since Gust revealed two more characters in Dengeki PlayStation.

Regina is a 23 year old acquaintance of Ayesha who makes a living selling artifacts excavated from ruins. Regina is a sociable girl with a bunch of siblings to take care of.

Keith (at least that's part of his name?) is the group's cool old guy at 45 years old. He's an alchemist from another town who knows quite a bit about the ruins. Keith is in pursuit of knowledge and comes to battles empty handed. He relies on alchemy skills, which are different from Ayesha's.

When you're creating new items in Atelier Ayesha you can select the order of items to place, quality, and the quantity. These attributes can alter synthesis and a handy Radar Chart keeps track of the possibilities.

Atelier Ayesha: The Alchemist of the Ground of Dusk is slated for release on June 28.

Conclusa la serie di Arland è arrivato il momento di iniziarne un'altra, ancora su PS3 ed ancora in uscita a giugno. Questa volta senza Mel Kishida, ci sarà un'altro character designer:
Gust has confirmed its mysterious "Project A14" game to be the next entry in the Atelier series. The game is due for release in June, on PlayStation 3. "Gust" is listed as the game's publisher (in case you were expecting Tecmo Koei to be publisher, since Tecmo Koei now owns Gust).

A few teaser details were shared at the Dengeki Games Festa event in Akihabara today. The game is not part of the Arland series, which included the previous three Atelier Rorona, Totori and Meruru games. It will have a new character designer. At the event, director Yoshito Okamura promised that the new character designer will deliver some charming illustrations, but he did not share the designer's name.

The game's main character, shown at the event in silhouette form, will be voiced by Marina Inoue. She delivered a video message at the event. In attendance at the event next to Okamura was voice actress Mariya Ise. She will have the role of the main character's sister. The sister relationship will be a major part of the game.

The theme of the new Atelier game is "The Promise Begins." There are many meanings to this theme. Explained Okamura, these include "The promise between the main character and her sister, and the promise that the developers will offer something interesting to the players."

Details on Project A14 will be announced on March 29. The issue of Dengeki PlayStation that's due out on that day will have the details. The magazine will also include the Gust Secret Book that was handed out to attendees of the event. This includes a product code with a custom theme for Project A14 and a PlayView presentation for your PS3 and PSP showing Surge Concerto and Project A14.

Possibly unrelated to the new Atlier game (since it's due out in June), Okamura also made mention of a Gust stage event that will be held in July.

http://andriasang.com/con0bq/project_a14_detailed/
nuovi dettagli a fine mese, mentre per luglio Gust terrà un'evento dedicato alla compagnia.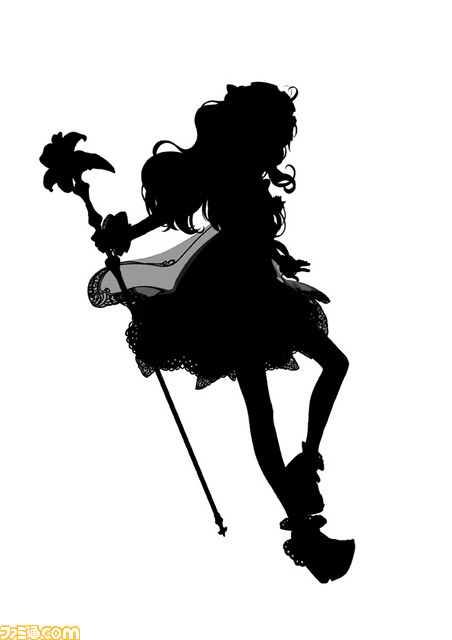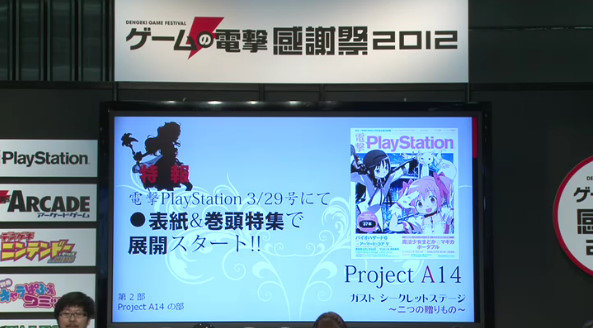 video teaser: